Hi Guys, I just wanna share my way of getting bm3 faster. This guide is to help you get your battle mode 3 in 1 day and I guarantee that because when I started my quest for bm3 I finish it in half day with low gears and staffs, it doesn't matter what your item is. In this guide I will Recommend Minesta Chapter 9 and 11.
Requirements:
1. Your Class Rank/Grade must be at least 14. (Press C to Check)
(If you don't meet this requirement you can finish it by checking and doing the quest BSLV, if you don't have it go to your specific instructor and get the quest.)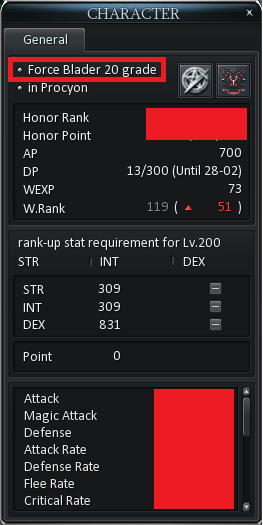 2. Core Alchemist Transmuter
You Can get this by doing the quest from Yerte(Core Alchemist) in PORT LUX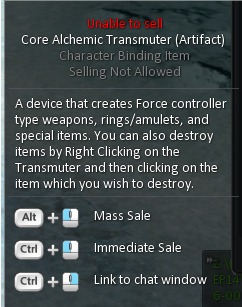 Required Items for Different levels of Battle Mode 3:
1st Level : 40 Stain Clones, Minesta Craft Stone - Lv. 1, & Trance Force I
2nd Level : 50 Stain Clones, Minesta Craft Stone - Lv. 2, & Trance Force II
3rd Level : 70 Stain Clones, Minesta Craft Stone - Lv. 3, & Trance Force III
Where do I get those Requirements?
-Stain Clones are EARNED after finishing a Minesta Training Book Quest
-Minesta Craft Stone are found in your Specific Core Alchemist in Bloody Ice, Green Despair, Desert Scream
When your a Force Blader for example, you will buy from Nogaka in Green Despair what will you buy ?
Minesta Craft Stone - Lv. 1,2 or 3 (FB)
-Trance Force is sold by the Grocer named Deighton at Bloody Ice
Where do I get Minesta Training Book?
> Minesta Training Book can be farmed at Channel 7 at Pontus Ferrum
> Minesta Training Book are sold in the Auction House at Bloody Ice
> Minesta Training Book are sold from Minesta DP Shop at Bloody Ice
(Although you get a lot of Minestra Training Books, isn't it that some are hard to finish specially when you don't have the right gear / armor / weapon? then I Recommend Chapters 9 and 11)
Recommendation:
1. For us with low gears / armors / weapons I really recommend hunting / buying Chapters 9 and 11 (Easier to finish)
2. It's better to have both 9 and 11 to finish both at the same time by right clicking on both Minesta Training Books.
3. Go in parties or Go in Channel 1 at (Desert Scream) specially there is often a party finishing the same quest as you are.
Let's START:
The place where you can find Maku(Chapter 9 Requirement) and Fire Servant(Chapter 11 Requirement) are in Desert Scream. Location is indicated at the map below: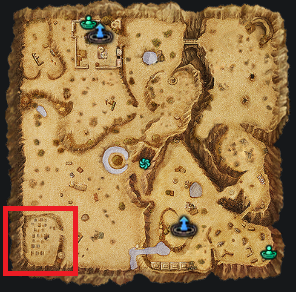 1. Kill and Meet the Requirements at the said place.
2. After meeting the requirements go to PORT LUX and find Harper(Instructor).
3. Talk to him > Quest > The Name of your Quest for Example for Chapter 9 the name is "The Reality of Battle" and finish until you earn stain clones.
4. Repeat Step 1 to 3 until you meet the requirements of the item Minesta Craft Stone which is Stain Clones (40/50/70) pieces and 1 Trance Force(I, II, III)
5. If you meet the requirements for Minesta Craft Stone, RIGHT CLICK on Minesta Craft Stone and press Item Craft
6. FINALLY! You will Earn the Skill Book!
In each level there are different stats and you earn another skill for you Battle Mode 3, the total Stain Clones that you need is 160. If you want to buy the Training book Chapters 9 and 11, its cost is around 10m - 15m Average. If you have anymore questions please ask them below. If you have any suggestions please post them below